Having opened the doors to his acclaimed Toorak Road bistro in 1986, restauranteur Jean Paul Prunetti knows a prime location is as valuable as a great work ethic and a generous spirit when it comes to the essential ingredients for success.
Owning a restaurant wasn't Jean Paul's original ambition. The Frenchman first left his native Corsica for Paris and then arrived on Australian shores with a few prized possessions and an open mind. "I wanted to do some farming when I came here, but it didn't turn out exactly like that," he says, adding that he was lured to Melbourne to work in a French restaurant in Richmond. When a friend asked Jean Paul if he wanted to open a place with him in South Yarra, the pair found an empty shop on Toorak Road and took over. With that, France-Soir was born and the neon-signed bistro has become a beacon for lovers of quality French fare, bon vin and suave service.
"South Yarra was already an extremely different suburb to Richmond, a better area for what we wanted to do. We knew it would be a perfect place to establish something new. I never thought I would be here this long, but at the time it sounded like a good idea," he recalls.
You'd be forgiven for thinking there must be something lucky about number 11 Toorak Road. While most of the restaurants and bars along the once highly-fashionable shopping strip are cleaning down their kitchen counters by 9pm, France-Soir's waiters are resetting tables for their second, third or sixth sittings. Monday nights are as busy as Saturdays and long lunches are a staple for the business brigade.
"It's a great area. It has great gardens, a great history with great architecture. Chapel St is like a new city in just a few years. The transformation is amazing"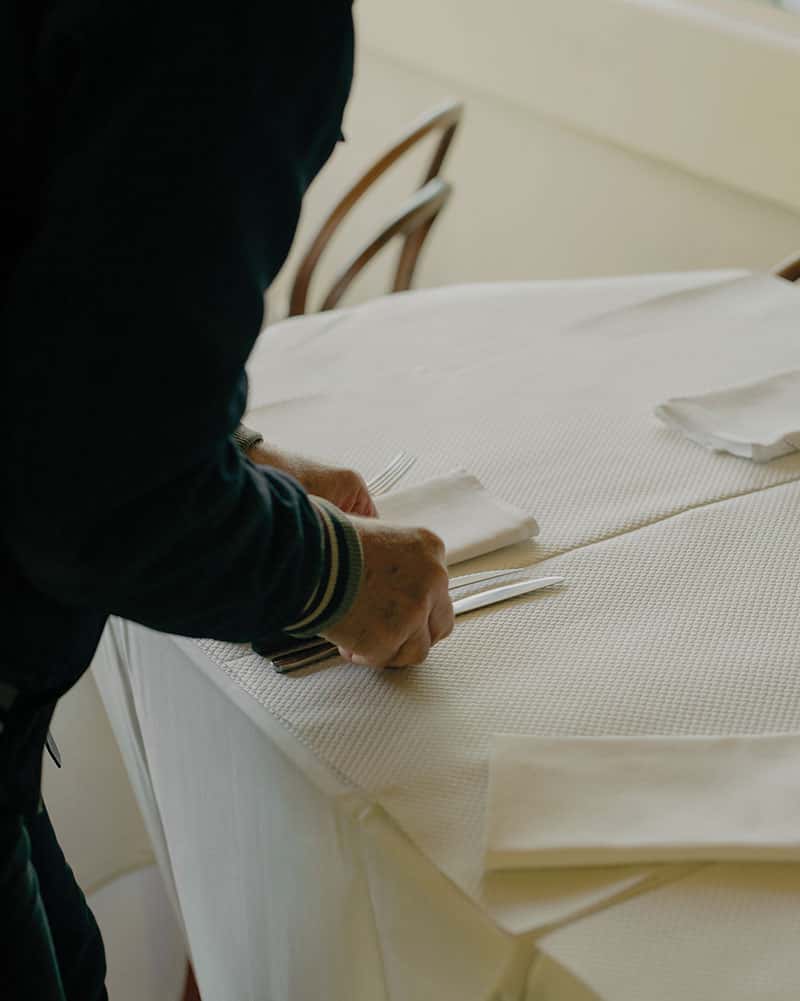 While Lady Luck is always invited, it's the double dose of hard work and passion that has seen France-Soir open without fail every day for the last 33 years. Not even a gas outage or electricity black-out was an excuse to close the doors. Kitchen staff just worked by candlelight and carried on full service without exhaust fans or dishwashing. Hospitality is a tough industry and from day one Jean Paul says he was ready to work long hours. Respecting good advice and having the right frame of mind were indispensable. "It's unforgiving work and it has to be done well. That's hard-wired in my system," he says. "If you want to be successful in any industry – and especially in the one I know the best – you have to put in the hours and you have to be demanding. I'm not a perfectionist, but when people pay good money for a meal it has to be absolutely right".
A great atmosphere is also essential. The long, narrow restaurant radiates the timeless charm of an old-world brasserie with brass fittings and French wine posters. A mirror that extends from front to back both doubles the illusion of space and acts as the specials' board. The bar boasts Jean Paul's prized wine collection and a vitrine full of sweet temptation. Tables are set for easy enjoyment with paper over white linen tablecloths, monographed stemware and baguettes ready to layer with butter. "I think people come here because we do our best to make them comfortable and to offer what they want. They come for good wines, a decent steak, pommes frites, fresh-shucked oysters and all the classics we do," believes Jean Paul.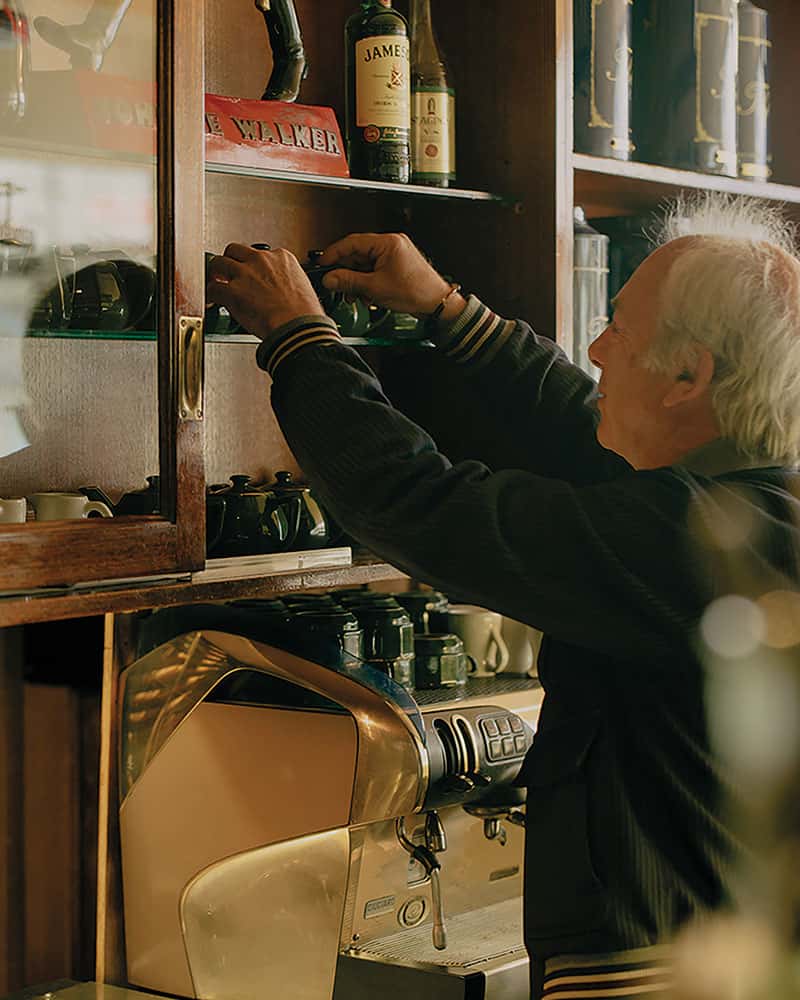 Authentic fare and an award-winning wine list might be the main attraction, however there is no doubt patrons also come to enjoy the people- watching and the theatre of a slick operation that never skips a beat. Over the years, Jean Paul has played host to a raft of A-List dinner guests. There are hazy memories of a 3am tequila dash to fuel a tippety-run cricket match with Bruce Springsteen along Toorak Road, however a night in 2003 with Ron Woods and Keith Richards where the musos racked up a $3,500 bill and threw in a $1,000 tip remains top of mind. "My favourite band is the Rolling Stones. I've been following them since the 60s and still can't believe they were here," he says with characteristic modesty. "We have some famous people come to dine here and I am always amazed that they do because I never expected celebrity guests."
Famous faces aside, France-Soir's clientele ranges from the uber-rich and international jetsetters to the locals who prefer frequent favourite haunts where quality and service are consistent. Politicians and the corporate elite sit alongside creative types, couples and families where proud parents are introducing their children to the garlic-buttery slurp of escargot and grandparents watch on in amusement.
Opening late is a France-Soir trademark and it took a pioneering leap in a city that was used to lights out by 10pm. Jean Paul remembers it taking a long time for Melbournians to understand why the restaurant would stay open until 12am. "When we started, there wasn't much happening here. After Paris, I found it hard to adjust to such a quiet city. But Melbourne has changed dramatically. With theatre, music, museums, galleries and sport, now there is so much to do and see. The city has changed a lot in the last thirty years," says Jean Paul.
When it comes to changes on his doorstep in South Yarra, Jean Paul is excited by the activity on the horizon. "It's a great area. It has great gardens, a great history with great architecture. Chapel Street is like a new city in just a few years. The transformation is amazing. I think it brings more and more people into the area and they'll all have to eat somewhere. I'm just not sure where I'm going to put them all," he laughs.