With 17 years of experience creating interiors at COX Architecture, Christina Prodromou has produced elegant spaces across residential, commercial and culturalsectors. Even in this diverse portfolio, 627 Chapel Street has been a stand-out among other commercial projects.
According to Christina, having a client with high aspirations that match the architects' vision sets this development apart and elevates the conceptual thinking behind the design. There was never a call for a lowest cost, highest yield solution, and the commitment to quality is evident throughout the design. "It is a match made in heaven having the right client, the right designer and the right builder on board to deliver something that we all stand proud of at the end of the day. Around the office, we often say that we play jazz, riffing with our clients and with the process.
We never go into an initial meeting with the solution. It's something that comes out of the exchange of ideas. 627 Chapel Street is not a typical office building. It's unique within the commercial real estate sector and unique in that area".
"627 Chapel Street is bespoke commercial because it brings in elements of residential design refined with the luxury of high-end"
Christina sees the location as unparalleled for its convenience and lifestyle attraction. "Firstly, it's South Yarra. Next, it's situated at the north end of Chapel Street on the edge of what is up and coming" she remarks, noting that as the majority of buildings in the Forrest Hill zone are either hotels or apartments, most people leave the area for work and then come home after 6pm. Once 627 Chapel Street is complete, an influx of two thousand people will work there by day and play by night. This corporate tower will activate the area and grow the micro-economy. "South Yarra is a lifestyle mecca. If you imagine that being your place of work, it will enhance the way you experience the everyday".
"At COX, the architecture and interiors offices operate symbiotically. As well as benefitting the client, the projects become more enjoyable as a result," says Christina. "We work on everything. There are some people who focus more on the residential side and others who are focused more on commercial projects. My background is probably more commercial and hospitality and I would say that 627 Chapel Street is bespoke commercial because it brings in elements of residential design refined with the luxury of high-end hospitality".
The aspiration for an exemplary corporate tower translated into ideas about having the amenity and support for workers and tenants in every aspect of the building and its connection with the street and community. The concept for the interiors unfolds through four key motives: refresh, connect, revitalise and retreat.
Christina notes that tenants' expectations, have changed dramatically. No longer is end-of-trip a nice-to-have. It's a must-have. No longer is bike parking on the edge of the street enough; dedicated bike storage and lockers are just the beginning. Car parking requirements have reduced dramatically, which allows space for superior services that satisfy the desire to refresh before or after work.
"At 627 Chapel Street, the end-of-trip facilities are not bunkered underground in a car park. They're located on the mezzanine level of the foyer so your arrival experience is improved with natural light, first-class bathrooms and showering facilities as well as direct access to the 'business hub' and lounge areas. This all adds up to an end-of-trip experience to outclass your home and even top hotels," explains Christina.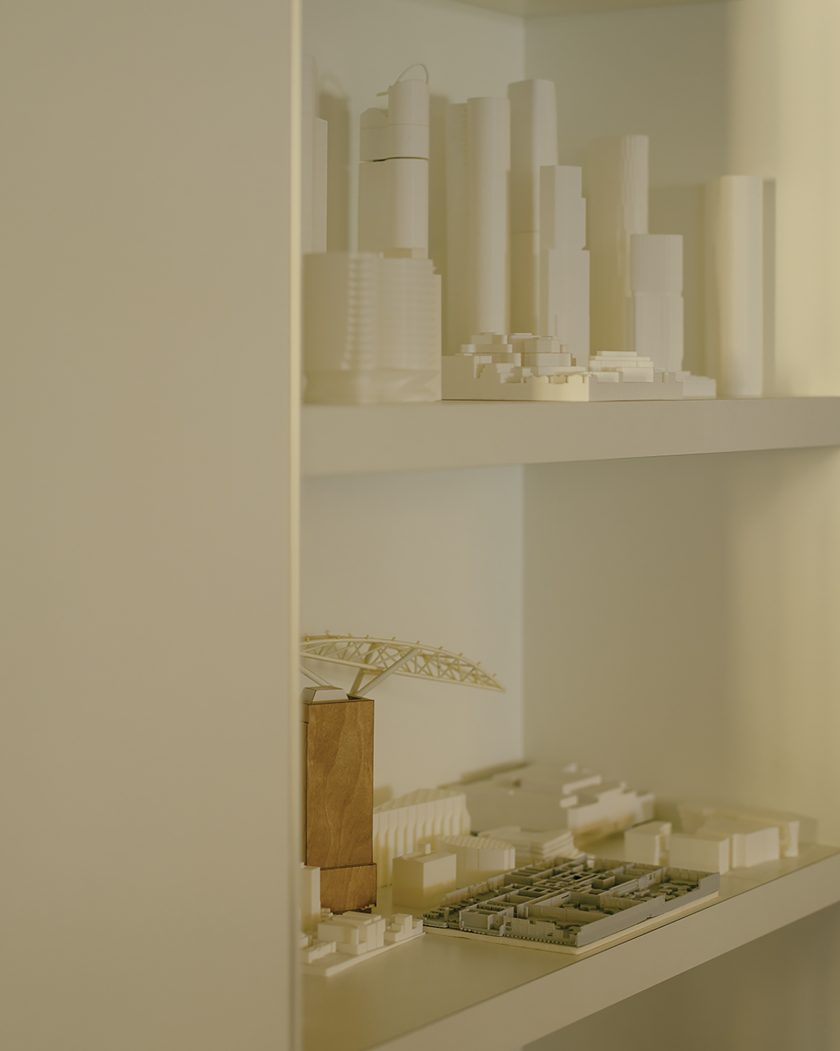 In terms of the way the workplace is evolving, Christina cites the demand for shared services and collaborative spaces as a major trend driven by our need to connect.
"There is a recently published statistic from Gartner's research that suggests we spend 60% of our work days away from our desks. The question of how this time can be most productive puts pressure on facility managers to give people opportunities to work and meet away from their offices". At 627 Chapel Street, COX is integrating lounge areas and meeting places into the mezzanine business hub to complement the on-site cafes, restaurants and proposed green terraces that provide people with the opportunity to revitalise.
Throughout the architecture and interiors, there are no hard lines or square boxes. This  considered aesthetic is inspired partly by luxe hotels and partly by our need to 'retreat'. It translates into spaces that are more habitable than grandiose. "We respect the likes of 101 Collins St (in Melbourne's CBD) which is of an era that called for opulence and grandeur, however we're interested in playing with scale and volume. We might open a void to create a double height space that draws in more natural light but we're balancing that with spaces that are personable".
The material palette is refined, and Christina has selected tones and textures that spell luxury in quality and longevity. Travertine, Blackbutt timber and natural brass are repeated from the public foyer areas through to tenant end-of-trip amenities.
"Everyone's version of luxury is very personal, but generally, when we think of luxury we think of five star hotels and spaces that have a wow-factor and yet make you want to stay," she says. At COX, luxury is also about detail so every aspect of the journey through the building is considered. End-of-trip bathrooms are akin to private ensuites where everything is thoughtfully programmed down to the towel hook placement and nooks for shoes so they don't get wet during one's shower.
At 627 Chapel Street, the inviting quality of spaces marries with understated elegance to create an atmosphere of distinction.