Marco Gattino leads the development of the $300 million office tower to be designed by COX Architecture. At 24 levels, and close to 24,000 square metres, 627 Chapel Street is the first standalone corporate building in the area. Goldfields will provide the City of Stonnington with a premium commercial office development that defines a destination workplace enhanced by South Yarra's unparalleled lifestyle amenity.
Marco brings his commercial expertise to Goldfields for this endeavour. He was a partner at Asset One whom developed a significant holding at North Bank on the Yarra River in Melbourne's CBD and refurbished Melbourne's World Trade Centre. These projects reinvigorated a substantial tract of the river bank between Queen and Spencer Streets.
"Coming into this project, it was clear Goldfields could evolve. We thought the time was right to head into the commercial space with this asset," says Marco. "We're responding to a trend in which businesses are decentralizing from the city. Apart from Docklands, there has been a lack of new office building development in the CBD. Our economy has performed strongly and there is an increasing demand for well-located, CBD quality office space that is well-serviced by transport, has great amenity and isn't far from the city centre".
The location ticked the accessibility box and Marco had confidence that South Yarra's vibrant lifestyle would appeal to the business community as much as to residents, offering incoming occupants an enhanced work-life balance.
"People will ride, run or walk to work, or catch public transport to this workplace. They can take advantage of the building's luxury end-of-trip facilities, lounges and meeting zones and hotel-like services. When they step outside, every convenience from cafes and food outlets to supermarkets and services is at the doorstep. Then after work hours, there's another layer of amenity with bars, restaurants and entertainment options footsteps away. It is easy to spend 18 hours in the precinct so this location elevates the place of employment beyond the 9 to 5 grind," explains Marco.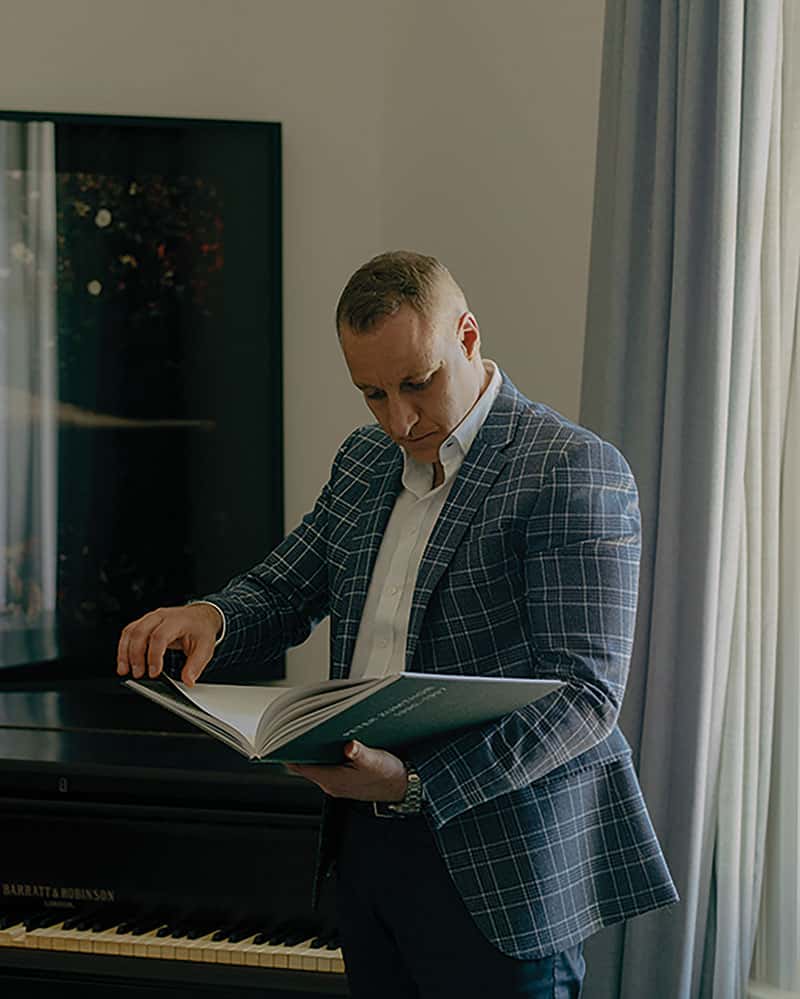 The Forrest Hill precinct was once earmarked as an integrated office and residential precinct but residential and hospitality developments have dominated until now. 627 Chapel Street bridges the gap between the formality of workplaces in the CBD, the tech ventures of Cremorne and the creative hub of South Melbourne. Marco believes the destination address will attract a diverse group of tenants ranging from successful start-ups and co-working spaces to large multinational creative corporations as well as high net worth family businesses, given this location is preferable to the CBD being closer to their homes. The partnership with COX has been instrumental in realising the potential of the site. "COX has always had an admirable design language.
They were appointed primarily for their ability to generate lasting designs. We have always admired their commercial portfolio and one of the recent stand outs is Wesley Place at 130 Lonsdale St, Melbourne". The two developments share certain hallmarks.
Goldfields brief to COX calls for a design that stands the test of time. "South Yarra doesn't have a standalone corporate tower. This will be the first, so it is important that we create a design legacy that is everlasting".
If the vision for 627 Chapel Street is to create a landmark, the program is driven by the desire to exceed modern workplace expectations. "First and foremost, the building will have the look, feel and quality of a high-end hotel so when you come to work, you're in a beautiful, inspiring environment. The main lobby will be progressive, contemporary and visually appealing because the building is exactly that," explains Marco.
Setting the benchmark for end-of-trip facilities is a major initiative. "These days, more and more people ride, walk and run to work so they appreciate the ability to shower, freshen up and relax before starting their work day. Often developers put end-of-trip facilities underground in the basement where it feels quite sterile. The point of difference here is that we're locating the end-of-trip facilities on Level 1, which has the advantage of natural light, ramp access for cyclists, luxury bathrooms and club-style lounge areas. This type of arrival space hasn't been done before in an office setting."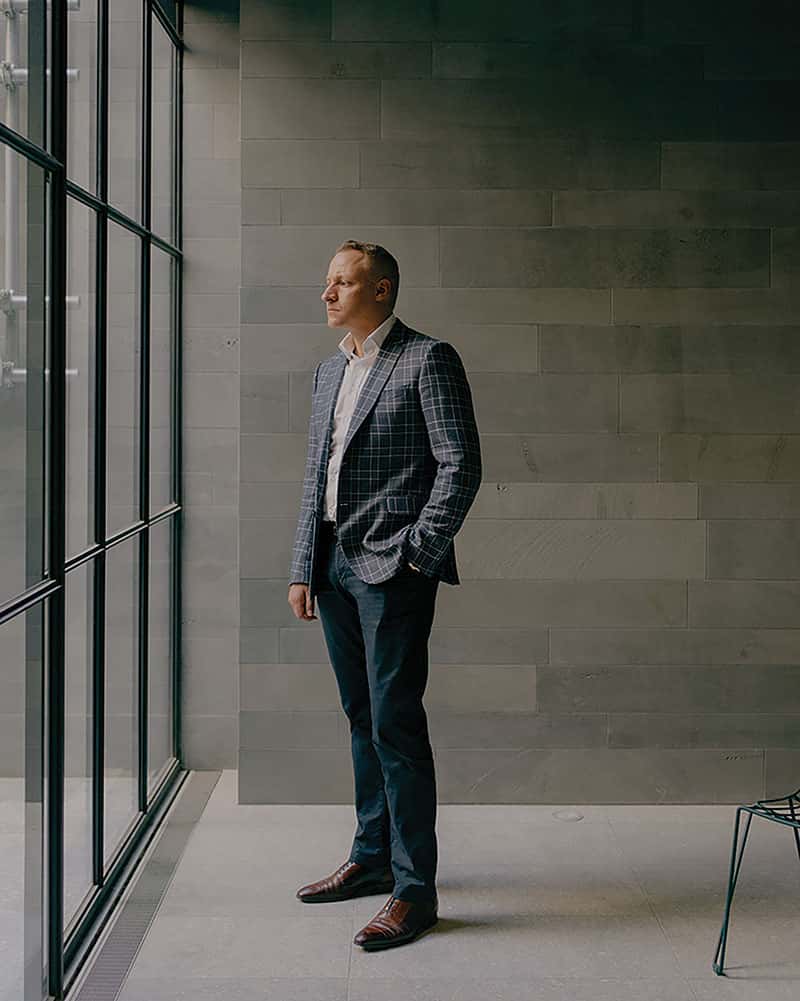 Goldfields also aspires to lead the pack by positioning 627 Chapel Street as the most progressive of smart buildings, engaging technology experts to ensure the building delivers best practice and remains current. For instance, leading edge technology will create a lanyard-free environment where access and service can be accessed by a smartphone app and specialized readers.
"We've gone from wired to completely wireless environments and that won't change. Fortunately, we're at a pivotal point where the fundamental technology might not change for decades now. The add-ons will evolve and continue to improve however the back-end IT infrastructure now has a better platform, a better standard, and everything wirelessly connects to it," says Marco.
Sustainability is another imperative. Beyond the mandatory statutory targets, 627 Chapel Street has exceptional environmentally sustainable design credentials. According to Marco, it will be equivalent to a Property Council of Australia A-Grade building, a rating which is only awarded to buildings in the CBD.
Together with COX, Goldfields has embraced the opportunity to respond both architecturally and in terms of enhancing community. The beauty of the island site has seen the activation of all façades, and a generous setback from Chapel Street with the entry located on Daly Street. This allows the architects to employ a side core design that creates an unencumbered face to Chapel Street where the ground plane is dedicated to high-end retail and quality food and beverage offerings.
As part of the development, Goldfields will refurbish and enhance the Daly Street experience for pedestrians stepping off Chapel Street. As well as being reinvigorated by the street-level presence of the building itself, this thoroughfare will be well signposted with improved lighting to be well presented and safe. "To me, that's a great community asset and amenity."
From the uncompromising design to the end-to-end luxury experience, 627 Chapel Street is an address that says 'you've arrived'.