Philip Rowe has an impressive pedigree of crafting significant buildings across Melbourne and Australia including Melbourne Square, 567 Collins Street, and Perth's Optus Stadium. Goldfields' brief to COX for 627 Chapel Street was clear and concise: 'to create a beautifully designed building that encourages interaction with the streetscape at pedestrian level with the look, feel and function of a premium grade office building'. For Philip, the 1,510 square metre island site at the northern end of Chapel Street offered the opportunity to create a landmark, both in terms of built form  and what it provides for the community. "The way we generally approach everything we do is to understand the value we can offer to the public realm as well as to the client. The mixed-use vision for Forrest Hill from 20 years ago was an important influence. We started the conversation around how we could improve public amenity and evolve the broader master plan for Forrest Hill, with the aim of making the whole precinct livelier than it would be otherwise."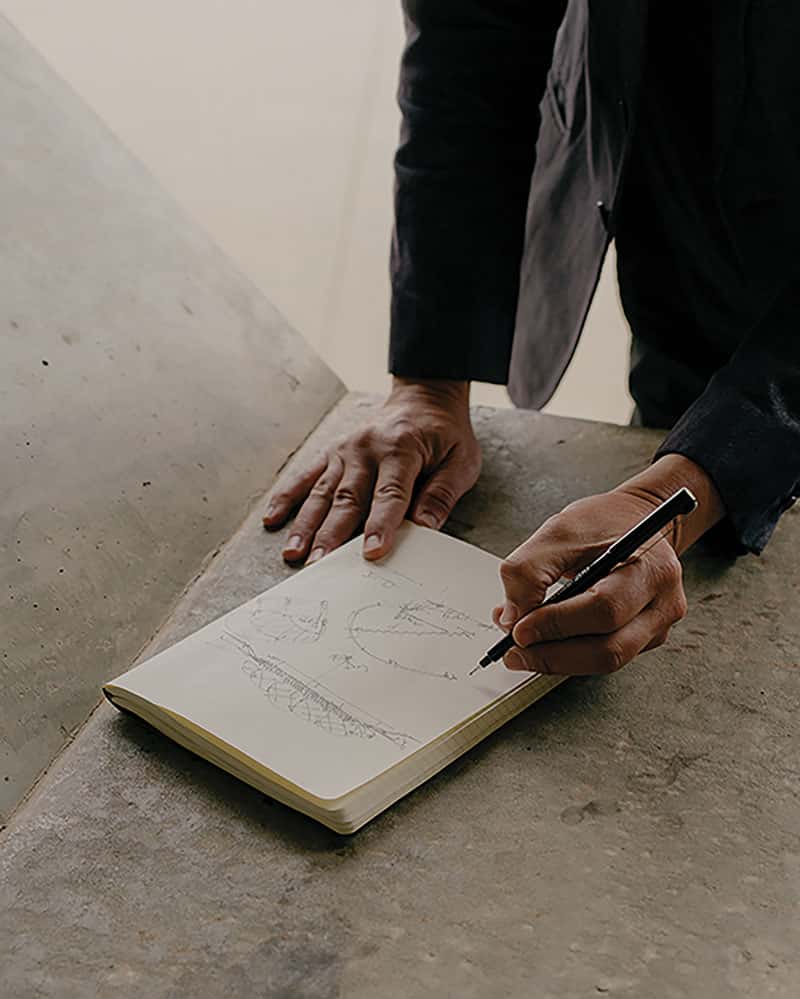 The design team set about conceiving an 89m tall tower offering flexible and sophisticated office accommodation above activated street edges. The scheme differs from neighbouring buildings and has the advantage of an entry that is located off Chapel Street on Daly Street. Extending the façade along this side street captures the natural light and views afforded by its north-facing aspect. This solution frees up the Chapel Street frontage for retail and hospitality tenancies that are attractive to pedestrians enjoying the busy high street. It also positions the building as a 'gateway' into laneways that link to South Yarra station, planned pocket parks and across to the Yarra River cycle paths and walking trail.
"We saw the interface at ground level as being the key and wanted to draw the city in," explains Philip. "Activating the edges and length of the Daly Street frontage as a 'third space' for what will be a one-of-a-kind workplace was essential. We wanted to create spaces that are more personal and habitable than just ones of high traffic and movement".
Arriving at 627 Chapel Street, there is a sense of instant immersion. Visitors are drawn into the impressive foyer. "In this project, we wanted to create a singular space with different volumes and personalities," notes Philip. A world-class end-of-trip experience culminates on the first level in an attractive mezzanine.
"These days so many people ride, run and walk to work or use the gym that the end-of-trip has become an imperative for premium commercial buildings, not an after-thought".
The contemporary business focus on attracting and retaining exceptional talent is driving awareness of the need to provide work environments that enhance a team's work-life balance. Given the societal trend toward more flexible work arrangements, non-traditional hours and an increase in time spent working, workers appreciate a level of luxury in 'retreat' spaces, with lounges, showers and bathrooms more like a five-star hotel. The club-like experience at 627 Chapel Street cultivates a sense of belonging.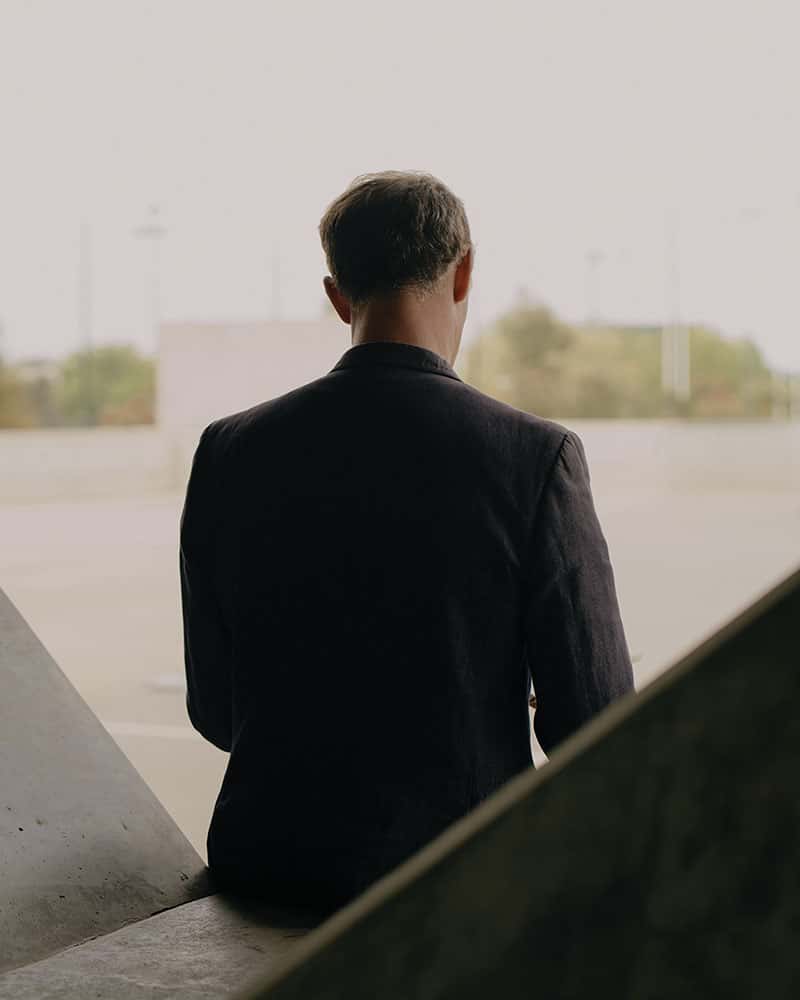 "With the current analysis, people these days spend less of their time at their desks," says Philip, noting the increasing mobility of the modern workforce. "By designing these generous multi-purpose spaces and meeting areas, we are anticipating the desire for informal environments and shared spaces where it is possible to be productive outside the office, and where socialising and cross-pollination of ideas can occur between executives in different industries. It means you can potentially have a smaller office space because it is appealing to spend more time in these ancillary spaces that encourage collaboration and connection."
Heading up to the office floors, the design responds to Goldfields' Managing Director Marco Gattino's vision for 'the best exemplar workplace around', one that anticipates the future of workplace needs and aligns with Stonnington Council's insistence on best-in-breed developments. "The fundamental principle of workplace design is to design from the inside out," explains Philip. "In this sense, the island site is invaluable for the deep connection to light and views it affords. The side core configuration offers large continuous floorplates that accommodate flexible fit-outs. Prospective tenants appreciate the potential for interconnected environments as stairs can be inserted between any floors to create three dimensional workplaces with great access to light and views."
"Activating the edges and length of the Daly Street frontage as a 'third space' for what will be a one-of-a-kind workplace was essential"
In terms of conceptualising the ideal workplace, COX has channelled modernist hallmarks into a future-facing design. "Marco said early on that he wanted a timeless building. Rather than something simply on-trend, he wanted the materiality and confidence in architectural expression that would have ongoing relevance," recalls Philip.
As well as paying respect to the success of International Style office skyscrapers, the COX design team spent time overseas in Canada, the United States and Europe to understand workplace directions for the future. According to Philip, the world of work has moved on from the old-bank attitude of everyone having either a desk or an office in a square building. "These days, it's all about activity-based work. What was happening in Silicon Valley ten years ago is ancient history. Now, San Francisco is the tech epicentre. You enter Twitter's headquarters in a repurposed Deco building through a laneway, not via the main street access. The laneway itself is activated with retail, cafes, seating areas and a fire pit that encourages people to congregate. In New York, We Work is now one of the biggest leaseholders in Manhattan and co-working hubs are popping up in repurposed buildings throughout the city, showing the prevalence of the incubator model. We see the desire for flexible, long-life, loose-fit office environments as increasingly the norm and that's how we've modelled the office floors at 627 Chapel Street."
Philip cites two other trends from New York as key indicators for the future of premium commercial offerings. "Firstly, the boutique hotel where we stayed was as much a luxury workplace as luxury accommodation. It was interesting to see spaces transition from morning to lunchtime to evening with different uses. Boundaries are becoming more flexible. Secondly, we noticed the way hotels can have a symbiotic relationship with nearby workplaces. Both the Olsen Hotel and Como Hotel are neighbours to 627 Chapel Street, so there's mutual benefit embedded in generating a truly mixed-use precinct," he explains. By bringing these experiences together in the one package, COX intends to create a level of energy and excitement such that 627 Chapel Street becomes a magnet for attracting top-tier corporations and creative businesses–a 24/7 lifestyle studio that fosters a culture of innovation and connection.