Progress
As construction continues at pace be sure to check back here for updates and videos communicating our recent progress. 627 Chapel St, is currently on track for completion Q1 2022.
As future occupants, the Goldfields team is excited about moving into 627 Chapel St — the best commercial building outside the CBD. Goldfields Chief Operating Officer Lachlan Thompson and Managing Director Marco Gattino chat about their commitment to living and breathing their vision. View the full video by clicking on the image.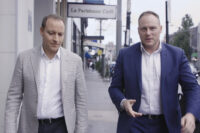 WE ARE HERE
2015 - Site Due Diligence
2017 Q3 - Planning Approval
2020 - Construction Commenced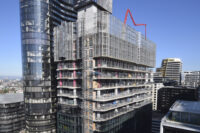 Ongoing timelapse updated every 10 min — Experience 627 Chapel St taking shape in a live time-lapse video that is updated every 10 minutes.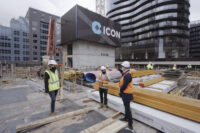 May 2021 — Watch 627 Chapel St make its mark on the South Yarra skyline. This enthralling time-lapse video captured up till May 2021 shows the building rise from below ground level to an almost completed structure.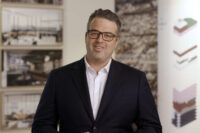 November 2020 — Travis Myerscough, National Director of Office Leasing, talks about design and technology, and how these elements make working at 627 Chapel Street safe, comfortable, flexible and energy efficient.
Viewlines