Introduction
A landmark tower with an unmistakable South Yarra personality, 627 Chapel Street is set to reshape Melbourne's commercial landscape, surrounded by all the amenity of the city's most fashionable locale.
An island site such as this is rare in a busy commercial setting. Unbounded by buildings on all four sides, it is afforded abundant natural light within, as well as enviable 360-degree views of the Yarra River, the cityscape, the bay and the mountains in the distance.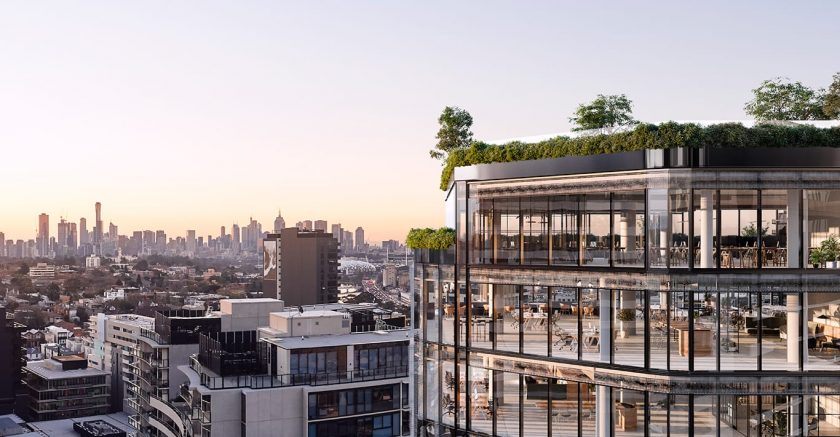 On the ground plane, South Yarra's only dedicated commercial tower is advantageously accessible on all four sides, from Daly Street, Almeida Crescent and Chapel Street. The innovative design by COX plays with the streetscape, cleverly positioning retail and food and beverage options to pull the surrounding life into the building, and merging the office spaces with the areas through the open gardens high above. As a result, tenants and staff will feel intrinsically part of the location.
The building design also creates a commercial precinct from the Daly Street entrance, drawing people on a natural trajectory through the pedestrian link from the nearby South Yarra train station.