Amenity
At Goldfields House at 627 Chapel Street, it's the moments away from the desk that will make coming to work an inspired experience. From the stunning lobby and sophisticated end-of-trip facilities to the landscaped terraces, this is a building designed to be memorable at every step of the journey.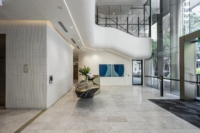 Lobby
The lobby design sets a new benchmark for the workplace, introducing an unprecedented commitment to luxury at a level usually reserved for five-star hotels.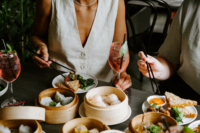 Restaurants & Cafés
High-end restaurants, elegant bars and casual eateries abound in one of Melbourne's most exciting food destinations. Foodies are spoilt for choice at Goldfields House with an enviable offering of quick eats and fine dining establishments including The Bagel Shop, Wong Baby and Beverly Rooftop.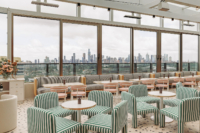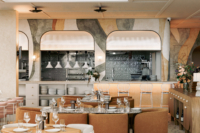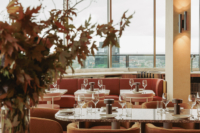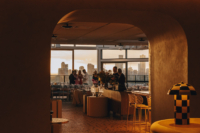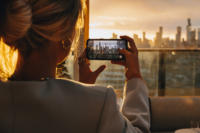 Beverly Rooftop
With unrivalled 270-degree views, a Cali-cool aesthetic and the alfresco spirit of South Yarra, enjoy a refined drinking and dining experience whilst overlooking Melbourne's iconic city skyline at Beverly Rooftop.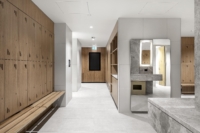 End of Trip
Goldfields House offers premium end-of-trip facilities. This luxuriously appointed environment is home to 21 spacious private bathrooms with high-end fixtures and fittings. A beautiful palette of materials create an experience more akin to a day spa than a commercial office tower.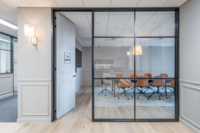 Premium coworking facilities
Designed to complement today's work style and deliver a professional environment with the comforts of home, The Loft provides tenants with ideal project, training and event space within the building along with a fully managed networking and community-based event program. All spaces bookable through The Loft website.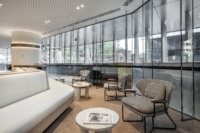 Lounge
While the large, flexible floorplates allow tenants to tailor their workspaces, an opulent lounge on level one adds another dimension to work or meet outside the office.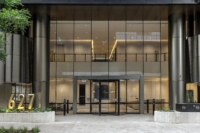 Technological Innovation
Contactless entry to the building, wireless car and phone charges, smart showers, smart destination lifts, and a smart locker system are just some of the ways Goldfields House provides a superior work experience.